The C.S. Lewis & Friends Society
The Center for the Study of C.S. Lewis & Friends seeks to encourage and facilitate the study of the works of C.S. Lewis, George MacDonald, Charles Williams, Dorothy L. Sayers, and Owen Barfield.
Inspired by Lewis's informal literary discussion group, the Inklings, the C.S. Lewis & Friends Society leads students, scholars, and community members in the discussion of these authors' works.
The Center hosts classes, seminars, events, and a biennial colloquium on Lewis-related topics. Through these endeavors, the Center serves Taylor University and the surrounding community by providing materials for scholarly research and forwarding discussion on one of Christianity's most beloved and important authors.

The Society meets from September to May and all who are interested are invited to attend. There are no membership dues.
C.S. Lewis & Friends Society Meetings
2015-2016
February 8-10, 2016
Dr. Matthew Dickerson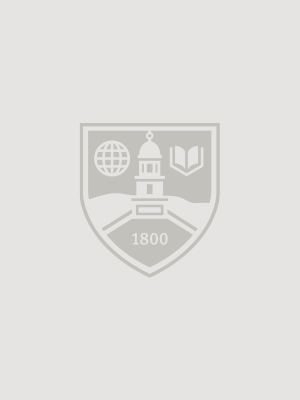 Dr. Matthew Dickerson was the featured speaker for the Staley Distinguished Christian Scholar Lecture Program at Taylor University. In addition to speaking in Chapel, Dr. Dickerson spoke during two evening sessions.
Matthew Dickerson is a professor of computer science at Middlebury College and the author of numerous books on fantasy, myth, and the Inklings including Ents, Elves, and Eriador: The Environmental Vision of J.R.R. Tolkien and Narnia and the Fields of Arbol: The Environmental Vision of C.S. Lewis.
Find out more about Matthew Dickerson and his other interests.
March 9, 2016
Dr. Chris Armstrong
Dr. Chris Armstrong spoke on the topic "In Praise of Ordinary Work" for our annual C.S. Lewis Chapel on Wednesday, March 9, 2016 as well as Wednesday evening when he spoke on "Bringing Faith Down to Earth: Lessons from C.S. Lewis."
Chris Armstrong is an educator with a doctorate and years of teaching experience in church history. He currently directs Opus: The Art of Work at Wheaton College, where he also serves on the biblical and theological studies faculty. He is an author; his newest book, is Medieval Wisdom: An Exploration with C. S. Lewis (Baker Academic).
Find out more about Chris Armstrong and his other involvements as senior editor of Christian History magazine, as founding senior editor of the Patheo Faith and Work Channel, and at his blog, grateforthedead.wordpress.com.